If you just got your hands on a new truck and want to make sure it stays protected, look no further than Rhino Linings. It started as a pioneer in the spray-on truck bed liner industry, but over the last 25 years, Rhino Linings has become known as a leader in all kinds of protective coating products.
History of Rhino Linings
Founded in 1988, Rhino Linings found success with its top-quality, high-performance polymers used in the spray-on lining market. Since then, the company built upon that success and branched out into a number of fields, including military, industrial, concrete and of course, vehicle protection. Today, the Rhino Linings brand is associated with quality, durability, and strength, which has helped it spread to more than 80 countries with over 2,000 applicators.
High-quality products
Every Rhino Linings product is underpinned by its World-Class Protection™ guarantee. The company uses state-of-the-art application equipment and high-performance polymer formulations. It also meets ISO 9001:2008 standards, signifying its ability to consistently provide products that meet customer and regulatory requirements. Because Rhino Linings is so confident in its products, its spray-on protection comes with a Nationwide Limited Warranty that lasts as long as your vehicle.



Why use Rhino Linings?
So, why use Rhino Linings? Whatever you're driving, it could get damaged. At the very least, exposure to the elements will cause wear and tear. If you own a truck, Rhino Linings provides high resistance against abrasion, corrosion, and impacts, protecting your truck bed, rocker panels, bumpers, and even the grille guards. If you use your truck for work, it only makes sense to protect your investment. Rhino Linings is also great for protecting trailers and RVs, boats, ATVs, and fleet vehicles, saving you on maintenance, downtime, and repair costs. In the long term, Rhino Linings can save you money.


Of course, protective coating is no substitute for a high-quality truck.

Check out our inventory

of excellent pickups at

Tipton Auto

!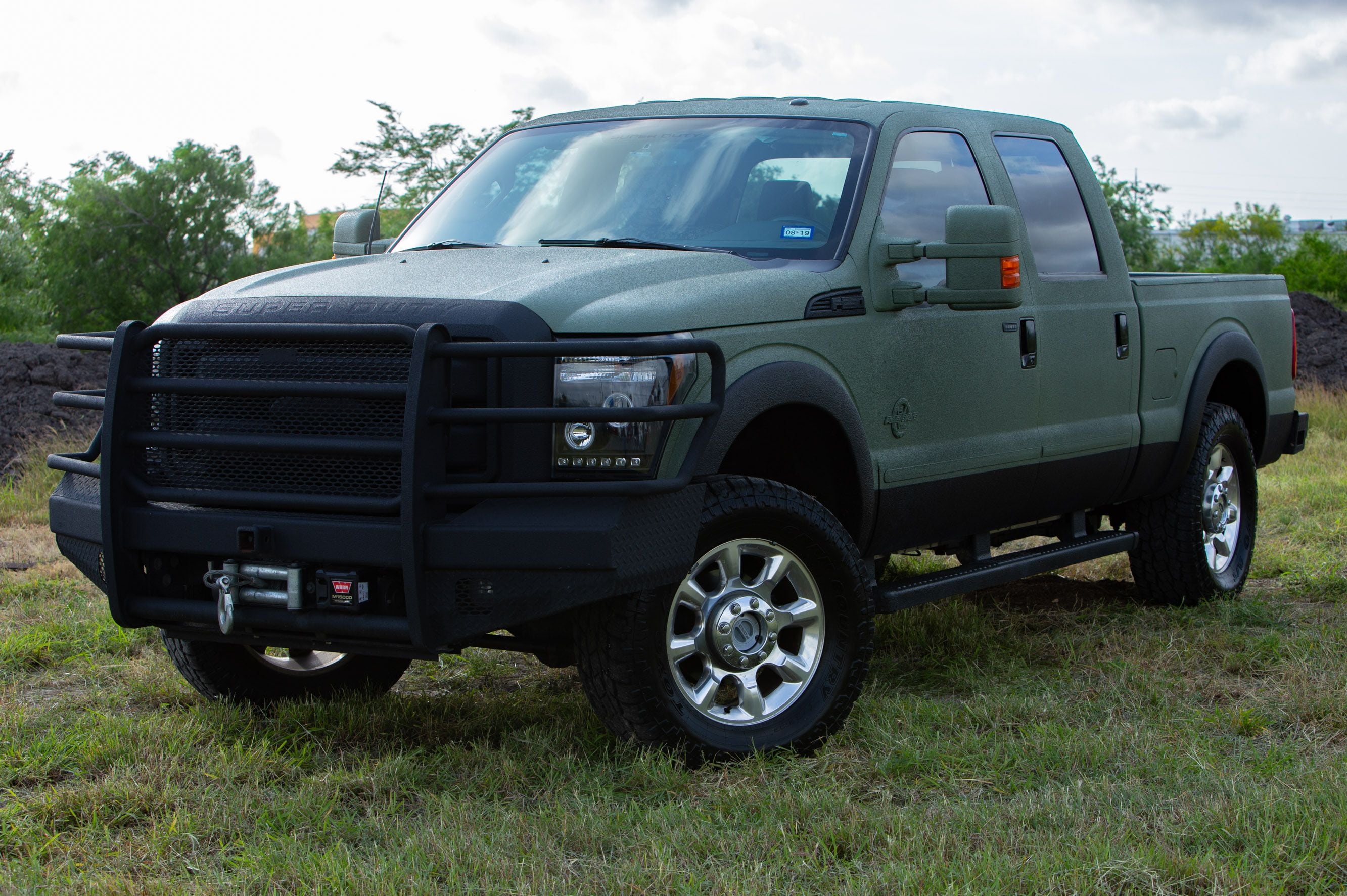 450 E Morrison Road
Brownsville
TX
78526
Hours
Monday

8:00am - 5:00pm

Tuesday

8:00am - 5:00pm

Wednesday

8:00am - 5:00pm

Thursday

8:00am - 5:00pm

Friday

8:00am - 5:00pm

Saturday

Closed

Sunday

Closed
450 E Morrison Road
Brownsville
TX
78526
Hours
Monday

7:30am - 6:00pm

Tuesday

7:30am - 6:00pm

Wednesday

7:30am - 6:00pm

Thursday

7:30am - 6:00pm

Friday

7:30am - 6:00pm

Saturday

8:00am - 1:00pm

Sunday

Closed